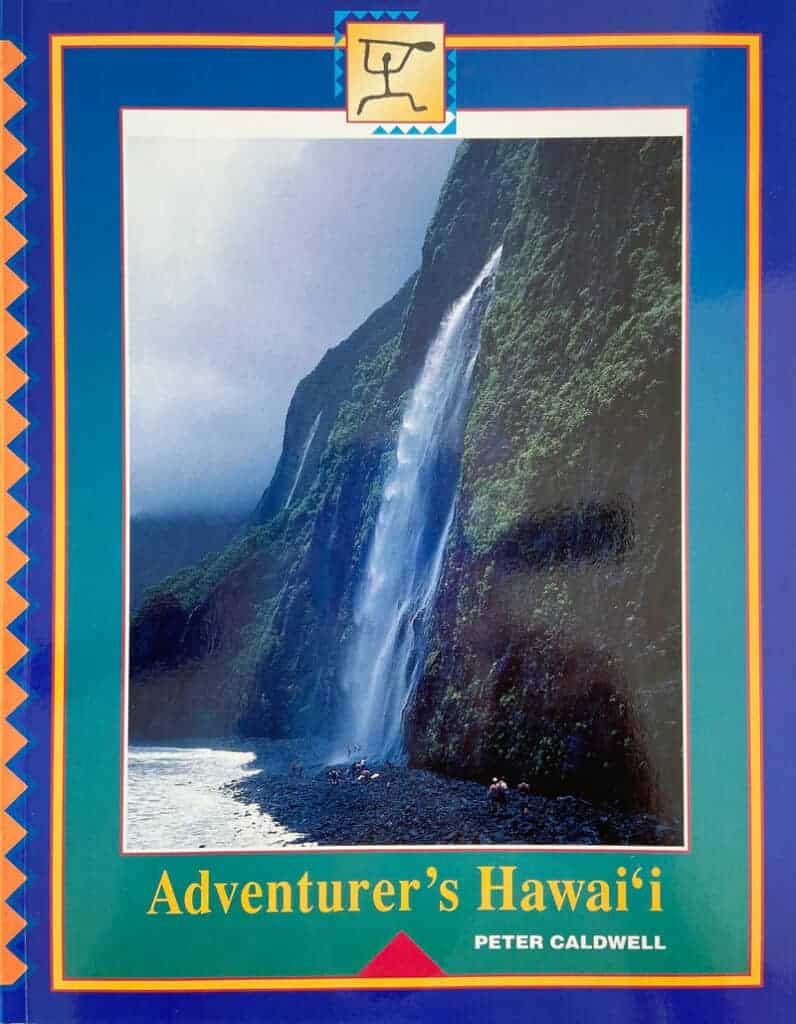 ISBN: 0-9626124-1-3
1992
$19.95 $10.95 with publisher's discount

Asked quite often to give friends a little slide show of our latest adventures exploring the more remote areas of the Hawaiian Islands, it dawned on me that perhaps a book focusing on these photos along with some accompanying stories had the makings of an interesting book.
Of course, as always, the big question was who would want to buy it! How about all the hikers, kayakers, and visitors to the islands who wanted to know more about Hawaiʻi than what the usual tourist brochures and tours provided? However, should we be drawing attention to these unique and unspoiled locations? I didnʻt really want to include specific routes or guidebook details but we could provide information about what resources were available for those adventurers really interested in visiting these special places.
The criteria then was that the photos would focus on places accessible only by hiking or kayaking, and give people a sense of the natural wonders still present in the islands and emphasize the importance of preserving them for future generations. Besides a collection of images for each of the six major islands, a relevant story helps set the stage for the accompanying photos. Probably the most difficult task for the book was narrowing down the photo choices, but the end result was a beautiful 144-page softcover book with 118 pages of unique and seldom seen color images.
Listen to author Peter Caldwell talk about the story behind the book
---
Reviews
"Hawaiian treasures waiting to be discovered!"
Honolulu Star-Bulletin
"A lustrous book with beautiful photographs."
UCLA Magazine
"A unique and beautiful book… should be in every wilderness lover's collection."
Sierra Club
"A vivid book… delves deep into island lore."
Pomona College Today
"The Hawaiian Islands as you have never seen them."
Pasadena Star-News
Dan Poynter
Lecturer and Author, The Self-Publishing Manual