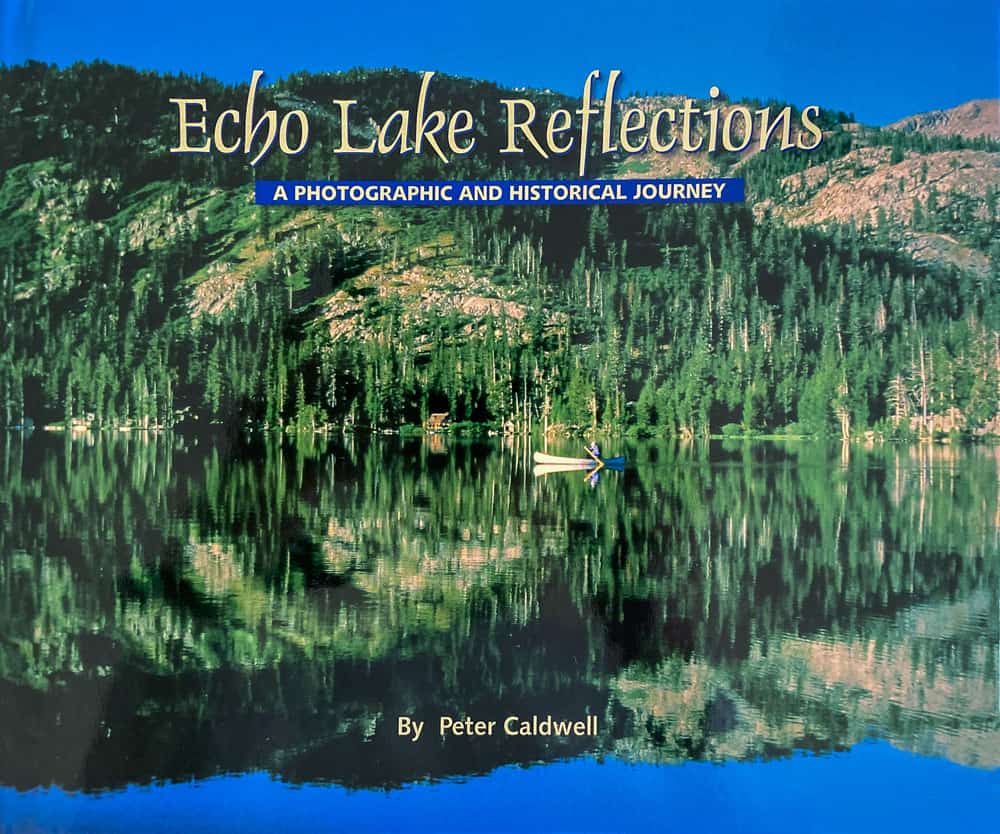 ISBN: 0-9626124-2-1
2004
$29.95 $25.45 with publisher's discount

Once again a book grew out of a collection of photos! The Caldwell family had the good fortune of discovering a Sierra jewel on the western rim of the Lake Tahoe basin, and a cabin rose in the forest on leased land next to Upper Echo Lake in 1923 thanks to the U.S. Forest Service encouraging the public to make more use of the El Dorado National Forest! With access only by boat or trail, this unique and beautiful location has remained basically unchanged over the years, and summer and sometimes winter trips to Echo have remained highlights for family members now spanning four generations.

With treasured family memories documented in photo albums back to the early years, it truly was a labor of love to create an extraordinary photographic book focusing on not only the history of family experiences there but also the surrounding backcountry and wilderness area. With over 140 cabin owners around both Echo Lakes, this stunning hardcover book has been a hit for other Echo families as well as the many summertime visiting hikers and backpackers and has continued to do well at Tahoe USFS Visitor Centers in the area. A spin-off from this book was a 2011 cookbook featuring recipes handed down in Echo families for hearty mountain cuisine that has stood the test of time!
Listen to author Peter Caldwell talk about the story behind the book