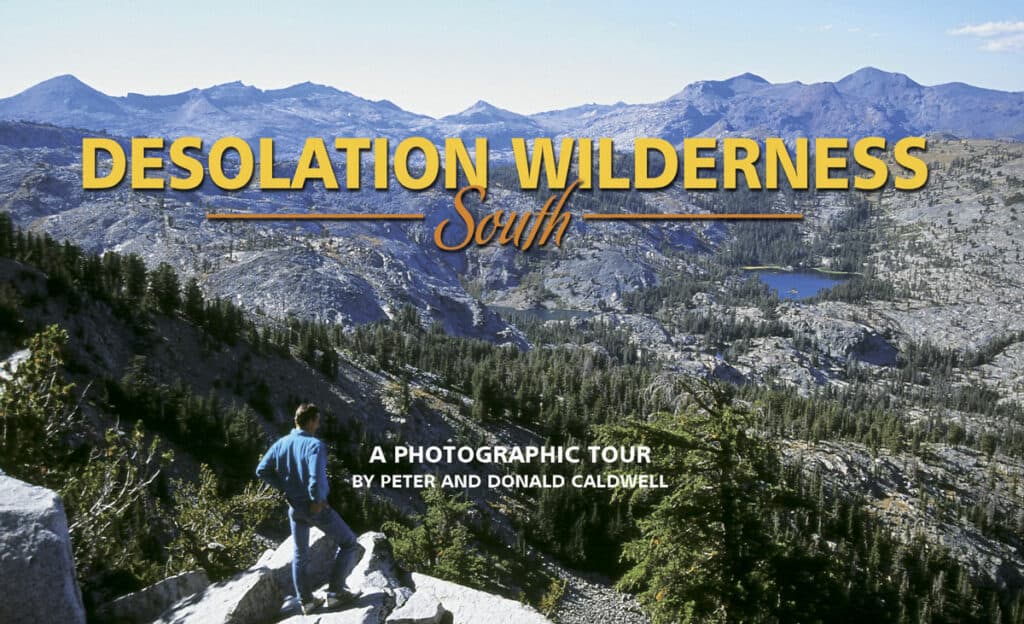 ISBN: 978-0-9626124-3-5
2007
$9.95 $8.45 with publisher's discount

Delivering books to the main USFS Tahoe visitor center, a smiling employee commented, "Why donʻt you do a smaller book of photos of lakes and peaks in the Desolation Wilderness Area? We get so many questions here from visitors who come in for hiking and overnight camping permits!"

"OK- letʻs see what we can do!" was my reply! Walking out that day, I thought what have you got yourself into this time! It was a good idea though as I thought of how many times I had tried to plan a trip and wondered while looking at a topographic map what a particular spot really looked like.
I decided that my speed hiker brother would definitely have to be involved so that we could cover the area and get updated photos of every lake as well as views from the major peaks. Also, we settled on the idea of dividing the area in half so that first we would cover the southern region and the following year complete the project with a similar book for the northern half of a Wilderness Area that covered almost 100 square miles. Besides the photos covering 84 pages, we included capsule descriptions and fishing notes with photos of flora and fauna as well.
Both books proved popular online and at Forest Service locations in the Tahoe area and continue to be in demand each summer.
Listen to author Peter Caldwell talk about the story behind the book