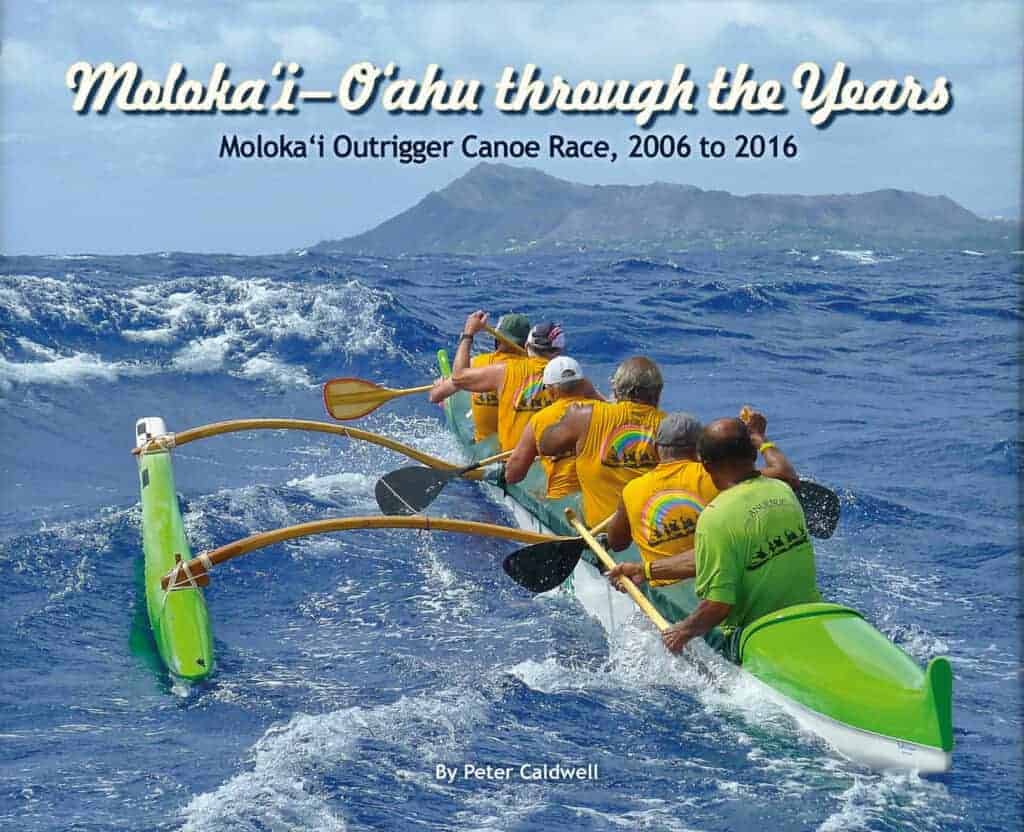 ISBN: 978-0-9626124-6-6
2017
$25.00 $21.25 with publisher's discount

Click here to buy the set of both Molokaʻi-Oʻahu books for an added discount

Adding ten years to the history of the Molokaʻi-Oʻahu canoe race, Molokaʻi-Oʻahu Through the Years: 2006-2016 includes the stories and photos of this period in the same way as the original volume published in 2006. For the men, the Tahitians have been dominant in the Molokaʻi Hoe, being first to finish every year while on the womenʻs side, Hawaiʻi's Team Bradley has been the team to beat with eight Na Wahine O Ke Kai wins to their credit. At the same time, each year there have been many other new and often unique stories that have now become part of the rich history of the Kaiwi Channel competition.
From an archival standpoint, the goal is to produce supplements at ten-year intervals so that there will be an unbroken account of this most prestigious and historic outrigger canoe race.
Listen to author Peter Caldwell talk about the story behind the book
---
Reviews
"In this richly colorful book Peter surveys ten years of outrigger canoe racing, taking each year as separate chapter with new topics and insights filling the possibilities of adventure, even for the non-racer. The photographs are splendid, the facts of the racing are related in an exciting fashion, and in the back of the book is a section 'Facts, Figures and Miscellany' that offers history of the sport as well as statistics of the various years' races. It is a sporting adventure that is a treat for the imagination and the eyes – some gorgeous photographs that are of the highest quality. Another splendid book by Peter Caldwell."
Grady Harp
"In every aspect, Molokaʻi-Oʻahu Through the Years: 2006-2016 is a superb book of travel, sports, and adventures, not to mention photography. It expresses well the love the author has for his islands, and it's a worthy complement to his award-winning Adventurer's Hawai'i."
Jim Hoang