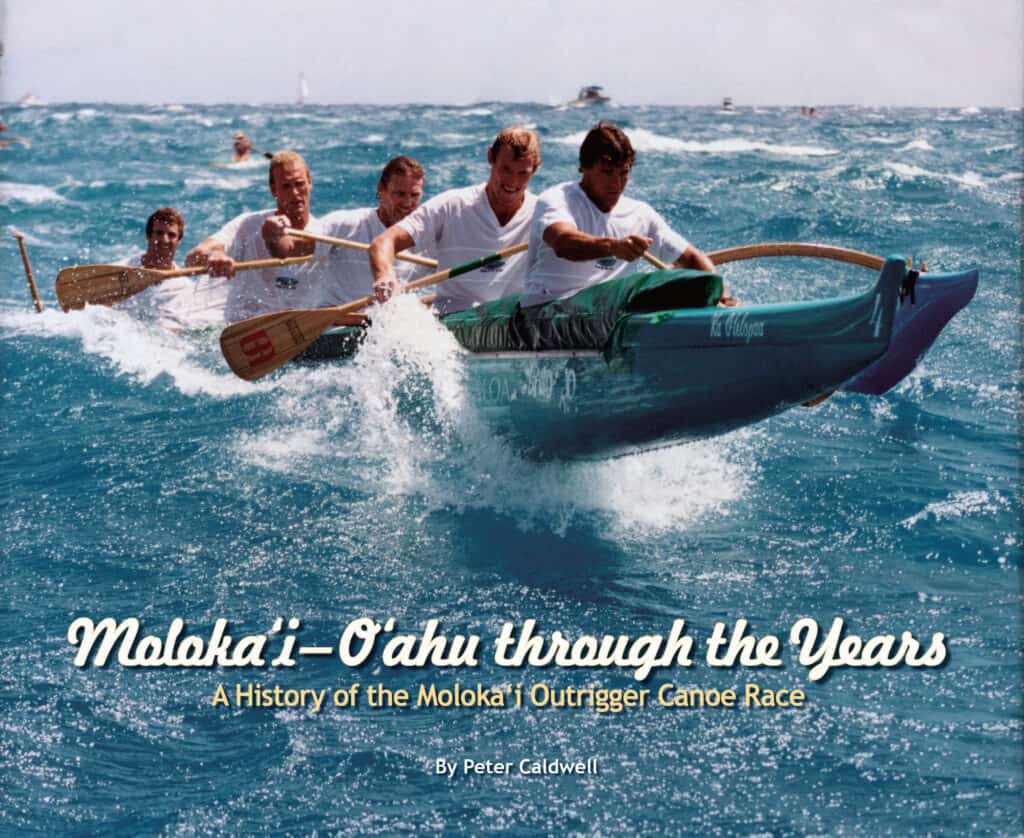 ISBN: 0-915013-52-5
Editions Limited
2006
$39 $24.95 with publisher's discount

Click here to buy the set of both Molokaʻi-Oʻahu books for an added discount

For me, as a longtime paddler and a history buff, it was a natural to get interested in the story of Molokaʻi Outrigger Canoe Race, which been called the world championship or Super Bowl of outrigger canoe racing. This challenging race across the Kaiwi Channel began in 1952 for men and 1979 for women. Each yearʻs competition has added its own story to the rich history of the event.
Based on accounts from the participants, Molokaʻi-Oʻahu through the Years includes a wonderful collection of images. This extraordinary 288-page large-format book is the definitive account of the race. Each subsequent year has added more stories and more photos to the raceʻs colorful history. As a result, we published a second supplementary title covering the next ten years and is available here.
Listen to author Peter Caldwell talk about the story behind the book
---
Reviews
"Stunning. Inspiring. Spiritual.
But for paddlers, kindred athletic souls and anyone wanting to understand that crossing the Kaiwi Channel is more than a sporting event, there are two words: Must have."
Cindy Luis
Honolulu Star Bulletin, 10/6/2006
"Peter Caldwellʻs new coffee-table book Molokai-Oahu Through the Years: A History of the Molokai Outrigger Canoe Race is a breathtaking summary of Hawaiiʻs iconic event."
Katherine Nichols
Honolulu Star-Bulletin, 3/5/2007
With the closure of Editions Limited, the publisherʻs inventory was sold to Bess Press in 2011. The book is still available online here as well as on Amazon.

Website: molokaicanoerace.com